Fremont California Cadillac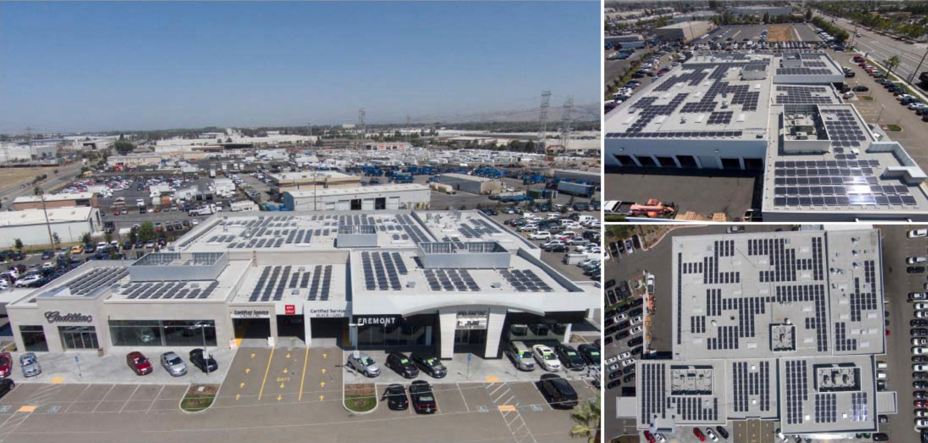 PROJECT OVERVIEW
CA Automotive Retailing Group
Location: Fremont, CA
Completed: October 2015
System Size: 168.4kW
515 SPR-327 Modules
6SMA 24000TL Inverters
Annual Production 270,280kWh
BENEFITS
Annual Energy Savings $57k
Payback 3.9 Years
30 Year Savings $2,137,560
Environmental equivalent of planting 61 acres of trees!
Fremont Cadillac, part of California Retailing Group, has long been recognized as a leader in the Bay Area for their high quality service and products their dealership delivers. They can certainly add "sustainability" to their long list of achievements.
A 168.4kW solar panel system was installed on the dealership in 2015. The 515 SunPower panels will generate annually over 270,280 kWh, saving $57,281 in electricity costs in the first year.
That's approximately 191,644 lbs of avoided pollution annually which is an environmental equivalent of planting 61 acres of trees! Financial savings, environmental responsibility and more is a real win – win!
Not only does solar save money, it's an investment into sustainable energy. Win – Win!