United Duralume Fullerton CA Solar Panels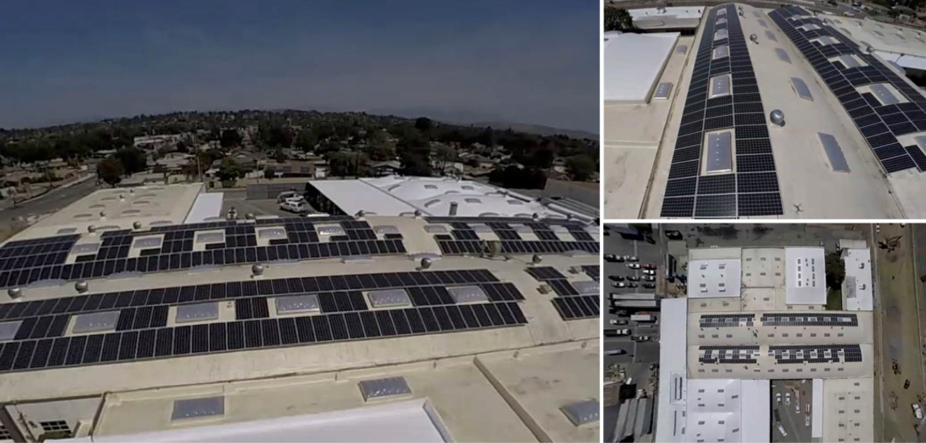 PROJECT OVERVIEW
United Duralume Products
Location: Fullerton, CA
Completed: January 2017
System Size: 120.6 kW
360 Silfab 335 Modules
4 SE33.3k SolarEdge Inverter
Annual Production 189,141 kWh
BENEFITS
Annual Energy Savings
$21,563
Payback 4.3 Years
30 Year Savings $1,101,421
Environmental equivalent of planting 42 acres of trees!
United Duralume can appreciate the value of products made to last in the sun.  Their patio covers withstand the harshest conditions, installing solar was the perfect complement to their manufacturing facility.
The United Duralume facility is located at 350 S Raymond Ave Fullerton, CA. In January 2017, a 120 kW system was installed to help reduce the station's monthly electric bill by about 89%. That adds up to about $1,797 per month in savings!
The benefits don't stop there – as far as helping our environment, this solar power system reduces energy needs and is equivalent of planting 42 acres of trees, avoiding almost 45,000 lbs of pollution annually.
Not only does solar save money, it's an investment into sustainable energy. Win – Win!