Our Story
Eric and Jason Piekarczyk are two brothers who were born and raised in the Bay Area. As family men who care about their neighbors and love the outdoors, solar has become a big part of their life. With many years of having solar on their own homes and seeing the benefits firsthand, they are driven to share that joy with those in their community. Eric and Jason are very passionate about renewable energy and determined to help others gain electrical freedom, and most importantly, treat their customers as if they were their own family.
With over 18 years of hands on experience, combined skills and knowledge in the ever-expanding solar and storage industry, they created a family-oriented company. In 2017, they've solidified their business partnership by becoming the founders of Synergy Power. Since then, Synergy Power has become one of the leading solar companies in the entire Bay Area, without sacrificing quality or integrity.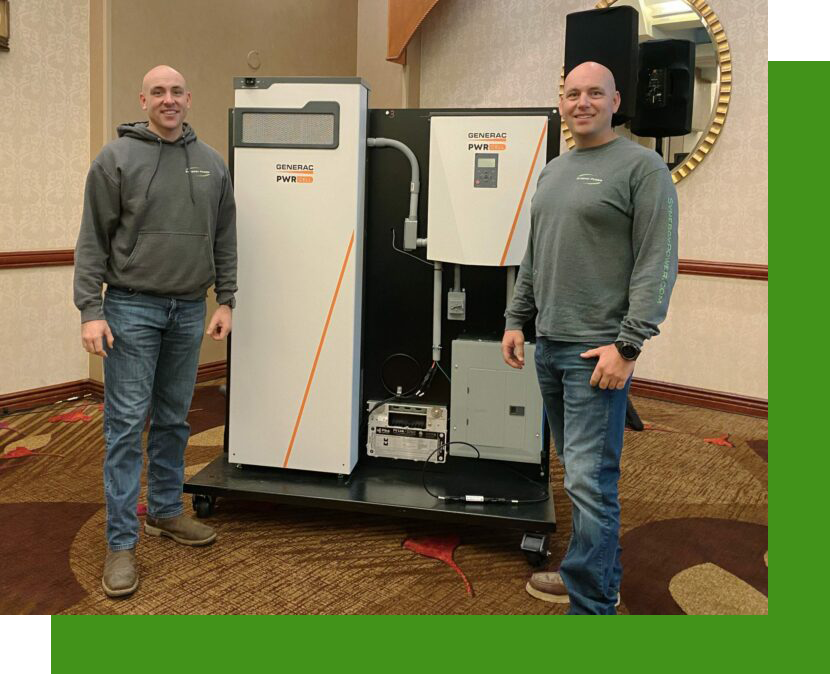 Our Experience
In 2005, Jason became a licensed general contractor and, a few years later, Eric joined what then began a family business partnership. As general contractors we've done everything from building a school auditorium to completing commercial remodels, eventually focusing on both residential and commercial solar. In 2017 our small business corporation was formed, updating our business license. This adjustment to our legal structure broadened our ability to serve more clients and gain a solid footing in the solar market.
Our goal in launching Synergy Power was to allow us to cater directly to our customers and oversee details that differentiates between a good company and a great one. That is why we have a team that includes two NABCEP certified electricians, our elite installers having 30+ years of combined experience. Our tradesman team is among the best trained professionals in the industry. We don't guess, we know. We customize our quotes to meet the needs of each individual family. Whether it's rooftop, canopy, or ground mount installation, our work on homes and businesses exceed all requirements and expectations.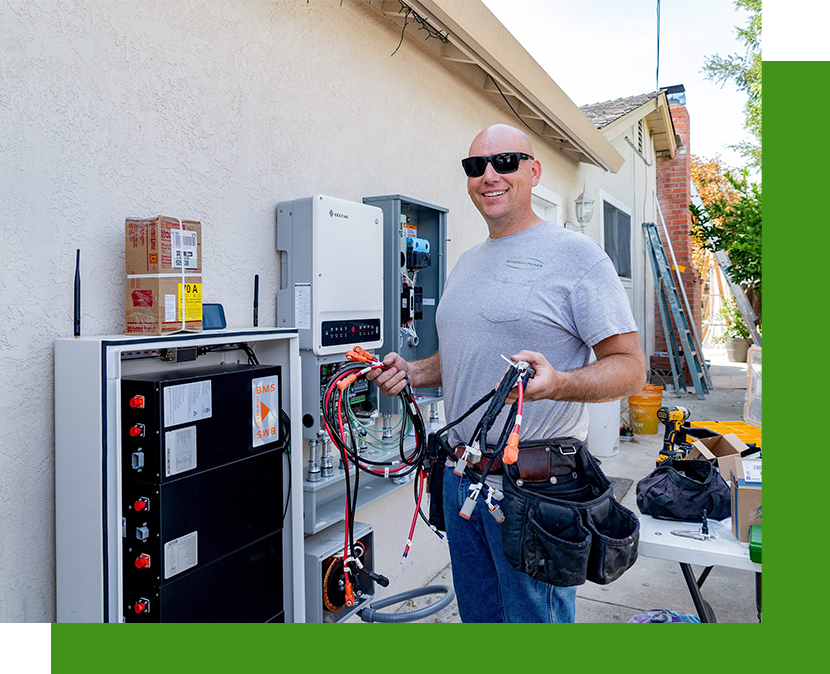 A Green Leader
Solar is here to stay and we want to share this awesome technology with the world! Not only does solar power save you money, it saves the environment from nasty fossil fuels. Go green today!
&nbspForward Thinking
With 2,662 solar panels installed and more than $7,269,600 saved for our customers, you can trust our results and our highly trained, NABCEP.org certified installers.
&nbspProblem Solvers
Yes, we can help with that. As experts in solar systems, we can handle any project or problem, from a few panels to hundreds. We've got you (and the roof) covered!
&nbspProfessional Service
We serve our clients every step of the process, including system design, engineering, permitting, installation, explanation, and off-site monitoring once your system is up and running.
Check Out Our Official Synergy Power App