In the middle of San Joaquin County lies the city of Stockton; a city of over 310,000 residents that embrace agricultural roots in one hand and urban energy in the other. We're an easy commute to both San Francisco, and Yosemite National Park, Stockton feels like the heart of it all.
Plenty in Stockton
There are many opportunities at your fingertips when you live in a harbor city situated in the middle of "the food basket of the world." The area around Stockton provides much of our country with homegrown produce. We're nicknamed the "Asparagus Capital of America"; a distinction we embrace at our annual Asparagus Festival.
Each Friday from May to October, local farmers show off their crops at the farmer's market downtown. It's a weekly reminder that just beyond our urban neighborhoods are wide open fields and pastures. We know these are true treasures worth preserving.
We love our urban vibe, too, and our city holds its own. The Miracle Mile boasts a wide variety of dining and shopping. You can enjoy dancing, live music, and stand-up comedy at The Fox, our recently-renovated vintage movie palace. We are a city on the up, and with a favorable real estate market, there are many opportunities for home-buyers and businesses alike.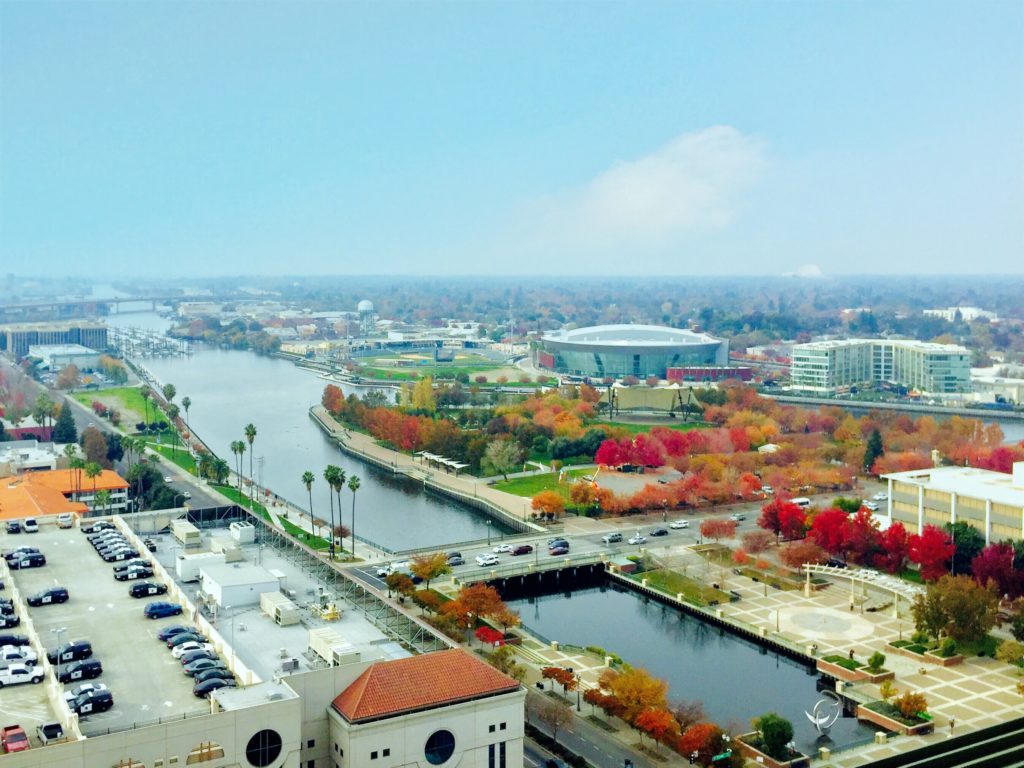 Security in Solar Energy
One of the best opportunities Stockton has to offer is choosing solar energy.  With 257 days of sunshine each year, you can get big savings if you take advantage of this renewable energy source.  Stockton's relatively low housing costs are made even lower when you significantly reduce your electric bill.  
If you pair your solar panels with a battery back-up system, you can store energy for use later during PG&E's peak usage hours. So when utility rates jump up, you can use stored energy, saving you cash. When you combine these savings with current tax incentives, it's easy to see why many residents switch to solar.
But there are more reasons you can feel good about switching to solar. By generating and storing your own power, your home or business becomes immune to public utility shut-offs and blackouts. This means your lights and security system will be working at your home or business, even though the rest of the block is in the dark.  This is a precious reassurance for those who rely on electrical medical equipment.  Plus, you know that you're helping to alleviate the strain on the public grid that many others in the community need.
Synergy Power is Here for You
At Synergy Power, we are proud to serve Stockton.  We've been helping residents here go solar for over 16 years.  It's something we're very passionate about. We know that solar power benefits our customers, but we also see that it has benefited the whole community.  Our team is focused and dedicated; we want to make sure that you feel confident about your solar project and that you have a great experience from start to finish.  We will work with you to design a solar panel system that fits your specific needs and answer any questions you have along the way.
Get in touch with us today to learn more about how we can help you meet your goals through solar energy.
Interested in Going Solar?
Let's schedule an appointment!