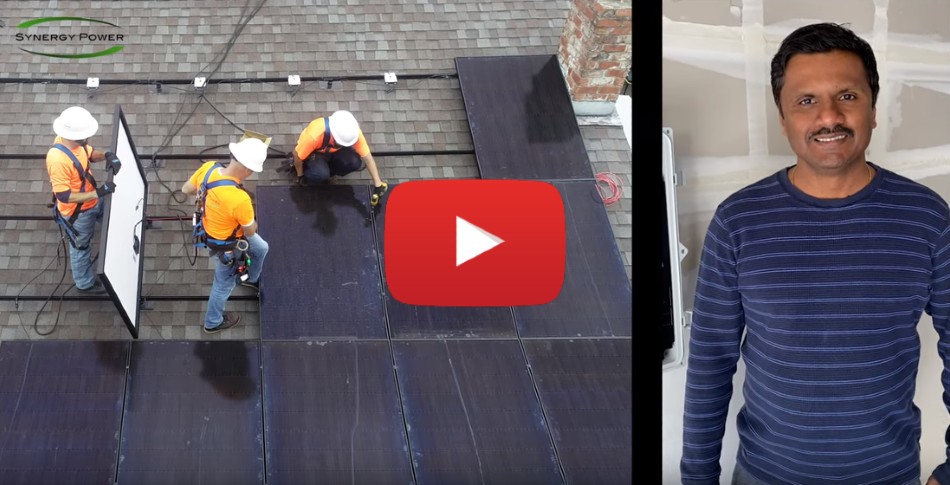 From easy home visits to quick installations and reduced electricity bills, our customers are over the sun about their new solar power systems. The results they see after making the switch are fast and tangible. Here's what some of our most recent clients have had to say:
Camille—Hayward, CA
"Though I had heard the idea of going solar for several years…it honestly seemed unattainable for our household.
"We've received our first electrical bill following our install. Yay!!!! Our monthly payments are going toward OUR equipment…not escalating PG&E bills!!!"
Raden—Newark, CA
"I had four quotes, and what was obvious was the best price. More importantly, my sales consultant Anna Locke knew much more about what PV system I needed than any of the other companies that came to my house. She was extremely knowledgeable, patient, and helpful. And no pressure at all.
"Synergy Power takes care of EVERYTHING. From the main service panel upgrade to the installation of my PV system, Chris and Eric did a superb and professional job. My system was up and running after just one day of installation. Permitting and inspection—they were no problem."
Tao —Union City, CA
"The installation of the solar roof took about two days to finish. Everyone from Synergy Power was very nice and easy to deal with. From the initial appointment to finance to post-installation, Mike and his team have been very helpful at explaining everything and keeping in touch with me.
"My solar has been running 100% without any problems so far and I recommend Mike and Synergy Power to everyone!"
Camille, Raden, and Tao are just three of our recent, happy customers enjoying their new solar panels and lower electricity bills. They took back control of their power, became energy independent, and are reaping the rewards… Will you?