There are many factors to take into account when planning out the placement of your solar panels—and at Synergy Power, we consider every factor under the sun. That's why we often arrange your solar panels in a south-facing direction. 
Why south? We live in the northern hemisphere. That means the sun's peak is always slightly south of center. And although west-facing panels get more intense sunlight in the afternoon, south-facing panels generate electricity all day long—even at the height of summer. In fact, studies show that south-facing panels produce about 20% more power than those that face directly east or west. 
However, depending on your needs and goals, such as shading from trees, this may not be the most powerful arrangement for your home or business. If you use more power during the afternoon, having some west-facing panels in addition to your southern array could boost your available energy during peak usage. This could also be true if you want to keep a battery backup charged and ready to go. (Learn more about solar panel installation on our blog.)
What are your energy goals, Solar Family? Whether you're looking to optimize your current system for more usage or thinking about installing solar for the first time, talk to us. We'll do the research and come up with a fully customized proposal to help you achieve those goals. 
---
Meet Lead Installer Christian Sanchez
Allow us to introduce Christian Sanchez! As Synergy Power's lead installer, Christian's job is to ensure his team has the right tools and materials to make every new install operation run smoothly. Outside of work, he's a big sports fan who likes to work out and stay fit. He has two children—a boy and a girl, ages 3 and 7—who also keep him active.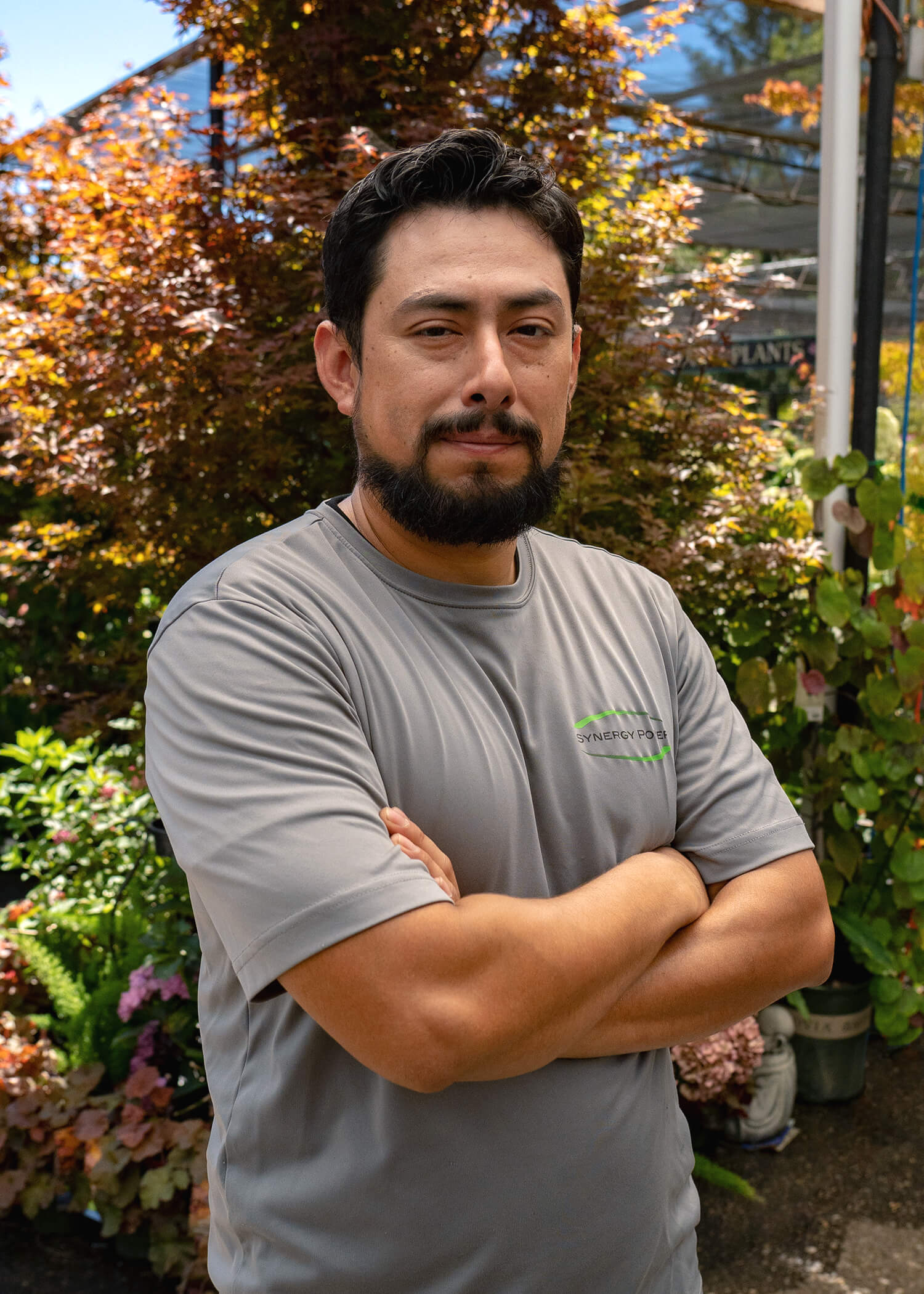 Christian appreciates the opportunity to do his part to help the environment with clean energy, and he loves learning new things about the industry. He's been working with us for four years, and we're so happy to have him on the team.