We put up with a lot as Bay Area residents.
We know that California has sky-high tax rates and that the cost of living is ludicrous. We know the Big One will hit one day.  Each day we deal with more and more traffic. No longer is it just on the highways, now we face stress just trying to get to the other side of town!  And then there's been the threats and development of devastating fires lately.
We can deal with these unpleasant daily scenarios. But PG&E's Public Safety Power Shutoff program? (Insert angry emoji of your choice)
As crazy as it may sound, there can be a silver lining to PG&E's latest liability-avoiding initiative, and it involves not dealing with PG&E anymore.
Why and How We Pay for PG&E's Failures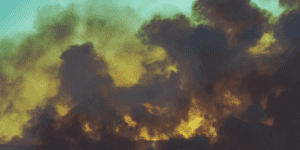 Frankly, if PG&E had addressed public safety a long time ago, they would have created a program to perform preventive maintenance on all of their lines, grids, and transformers so that they don't become lit matchsticks whenever the wind blows a little too hard. How did we get to this point?
Here's a brief timeline of PG&E's blunders and how they've handled some of them (only since 1990):
1994: Paid $2M in fines for negligence after the

Trauner Fire

1996: Substation electrical fire caused blackouts in San Francisco

1999: Settled with the U.S. Forest Service for $14.75M after the

Pendola Fire

2001:

Senate Bill 901

passes, allowing utility companies the possibility of passing on costs from fines or bankruptcy to customers

2001: PG&E first

files for bankruptcy

due to a $9B debt

2003: Repeat of 1996,

paid out $530M in settlements

because of negligence

2004: Paid $6.1M in fines for the

Sims Fire and Fred's Fire

2005:

San Francisco Electrical Fire

shot up through the sidewalk, burning a pedestrian

2008: Received $38M in fines for the

Rancho Cordova Gas Explosion

, caused by improper pipe installation

2009:

San Francisco Electrical Explosion

, 8000 customers without power due to the failure of a power line that was installed in the 1920's 

2010: Pays out $565M in settlements, $3M in fines for the

San Bruno Pipeline Explosion

2014: Pays out $1.6M in settlements, $37.5M in fines for the

Carmel Gas Explosion

2015: Received $8M in fines for the

Butte Fire

2018: Causes the

Camp Fire

, the most deadly and destructive fire in California's history 

2019:

Files for bankruptcy

, citing over $30B in potential liability costs connected with wildfires

2019: PG&E initiates the

Public Safety Power Shutoff

program, a third-world tactic carried out in a state that would boast the world's fifth-largest economy if it stood alone, leaving you without power for days at a time.

2019: PG&E discovers equipment failure on a high-voltage transmission line near the origin of the

Kincaid Fire

.
That was the brief version.
Other Side Effects of PG&E Shutoffs
As if ratepayers absorbing portions of billion-dollar hits through their utility bills wasn't bad enough, businesses and residents alike faced even more reasons for regretting being PG&E customers. A Wall Street Journal article stated that PG&E knowingly left "thirty thousand customers with potentially serious medical issues" without power during the forced blackouts, and that "the first two days of the shut-off for PG&E's residential and commercial customers could cost the state economy between $65 million and $2.5 billion."
Generally speaking, PG&E's blackouts were caused by decades of poor planning and lack of foresight. Here's your chance to avoid making the same mistake for yourself.
PG&E's Blackouts Highlight Value of Solar Energy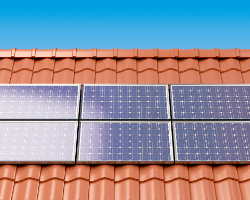 Here are a few reasons why solar power for your Bay Area home is a worthwhile thought:
Using solar power

substantially reduces your electric bill

.

The solar payment is less than your electric bill savings, so your energy costs drop.

Solar power is

financed to own

, not rent.

Solar power is typically financed between 10-20 years.

Solar panels come with a 25-year warranty to produce at least 80% of its original ability (yes, a

25-year warranty

, which means the warranty will outlast your financing bills).

You'd never be without power again (unless the Sun burns out, but then we'd have bigger problems anyway).
The least sunny county in the Bay Area (sorry, Marin) falls in the top 8% of U.S. counties for receiving sunlight, so regardless of where you live in the Bay Area, solar power is a legitimate option for you.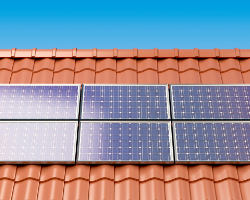 You already pay an electric bill for the electricity coming from the aforementioned power company we shall not speak of any further. If you generated your own electricity, you wouldn't have to depend on them so much, which would reduce your electricity bill and let you maintain power when everyone else's is getting shut off. That's exactly what solar power does: generate and store electricity so you can depend less on energy companies.
Invest in Solar Energy for the Future
Going solar is an investment. Solar power lets you generate your own electricity, not continuously depend on a power company to provide it and then shut it off in the name of public safety. Just like your house and car, once the payments for your solar installation are made, it belongs to you.
Your financial goals will likely determine how long you want to stretch out payments. If you're looking to save on your monthly bill, go with a longer financing plan of 18-20 years. If you can afford a higher monthly financing payment, go with a 10- to 12-year financing plan (most of our customers with the 10-year plan still save money on their electricity bill). If you have the bandwidth to pay a substantial amount upfront, you can own your electricity sooner and enjoy a fast and steep drop in your electricity bill. 
Now is the Best Time to Go Solar
There are two main reasons why:
Power company billing structures are changing (read: your bills will go up a lot).

The federal tax credit window is closing fast. 
The aforementioned power company we shall not speak of has turned to a time-of-use (TOU) billing structure, which involves how much electricity you use (the more you use, the more you pay) and when you use it (peak hours are most expensive, but there are at least two other rates based on time frame). The TOU billing structure promises savings as long as you're willing to adjust when you use your electricity. With solar power, the electricity is yours in the first place, and what little you use from the power company will be sure to keep your TOU to a minimum.
Energy Tax Credits Explained
The federal government enacted the Energy Policy Act in 2005, when business and residential consumers began receiving a 30% tax credit for solar energy system installations. Here is what the future of that tax credit looks like:
Solar installations completed…
before December 31st, 2019: 30% tax credit

after December 31st, 2019: 26% tax credit

after December 31st, 2020: 22% tax credit

after December 31st, 2021: no tax credit
If you don't feel ready to make such a major change to your home's energy system, Synergy Power can provide a battery and a generator with a solar array so you can experience the peace of having constant electricity.
The bottom line is, solar power costs in the Bay Area are well worth it. With tax credits set to decline sharply after this calendar year, now is the time to go solar. If the government is basically willing to help you buy it, ensuring you'll have power all year round, shouldn't you get a quote today?